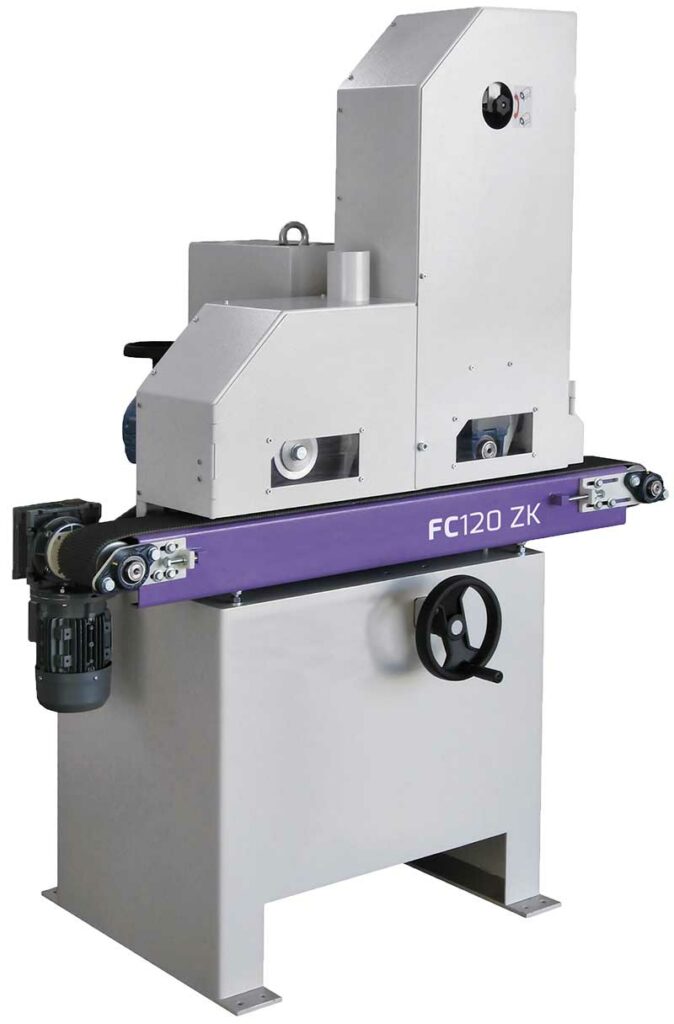 Flat bar finish and rectangular tube
Maximum width: 120mm
Dry finish
1 to 2 stations
Ideal for finishing rectangular tubes and bars up to 120mm wide.
Description
FC120 flat finishing machines were developed thinking in the simplicity of operation whenever flat bars, rectangular tubes or flat elements need to be belt finished or polished.
These machines enable the work up to 120mm width with a range of 2 possible combinations of belt heads and brushes.
FC120 Z has one abrasive belt unit, while FC120 ZK combines the abrasive belt head with an abrasive brush.