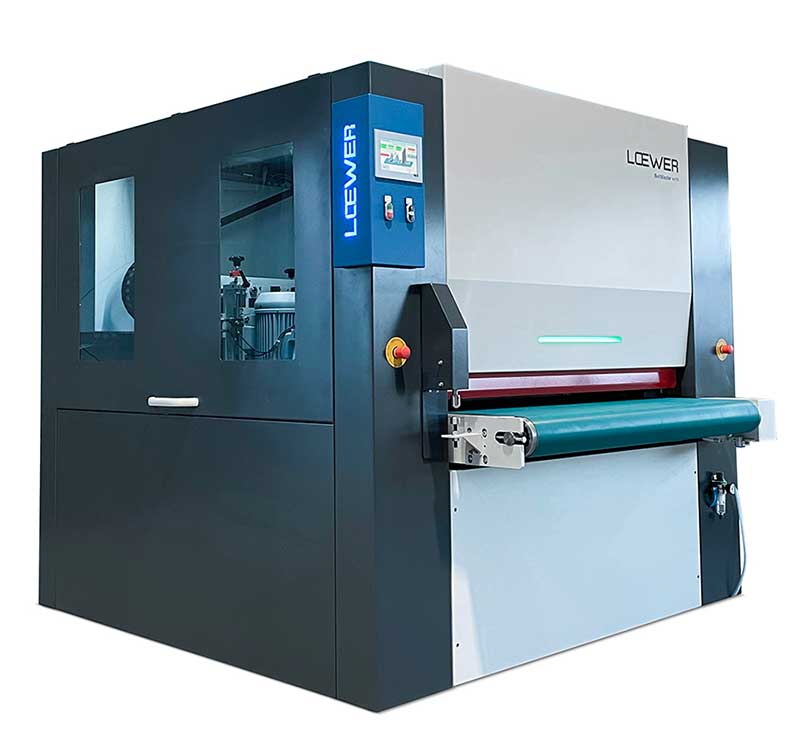 Description
The BeltMaster K4TD is equipped wiith one abrasive belt unit followed by two oscillating disc units, each with two large rotating discs. The abrasive belt unit can be equipped with the unique LOEWER floating head system. The combination of abrasive belt unit and 4TD disc technology makes the BeltMaster K4TD the versatile solution for graining, Deburring, edge rounding, oxide removal or orbital finishing.
Sanding, deburring and edge rounding machine
The BeltMaster is equipped with the same disc technology as the DiscMaster. In addition, it offers a wide band in front of the discs, which makes it even more versatile. The wide strip is used to create a linear graining finish and to remove very strong burrs. Our unique floating head system allows the sanding belt unit to follow varying workpiece thicknesses.