Thanks to our two specialised and well-established workshops in Wallonia and Flanders, Extrom is able to offer you the best tailor-made abrasive solutions in Belgium, which are sure to meet your professional or private needs.
Our ISO 9001 certified workshop in Liège is specialised in the production and manufacturing of abrasive and deburring wheels.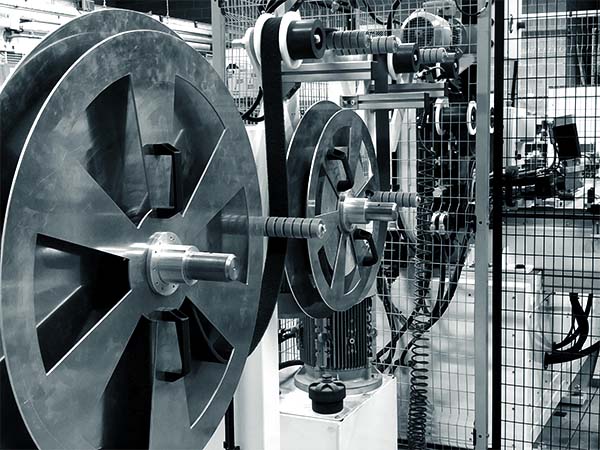 Thanks to our sound knowledge of the domain, we create, transform and adapt products to meet your specific needs.
Our finest creation is our combined finishing wheels. They are entirely invented and produced in-house, made up of strips of abrasive mesh and strips of nylon fibre permeated with abrasive materials, to give a uniform, satin finish, without any trace of reworking, which is difficult to obtain without this type of tool. The main advantage of our wheels is that they allow you to reduce production time considerably.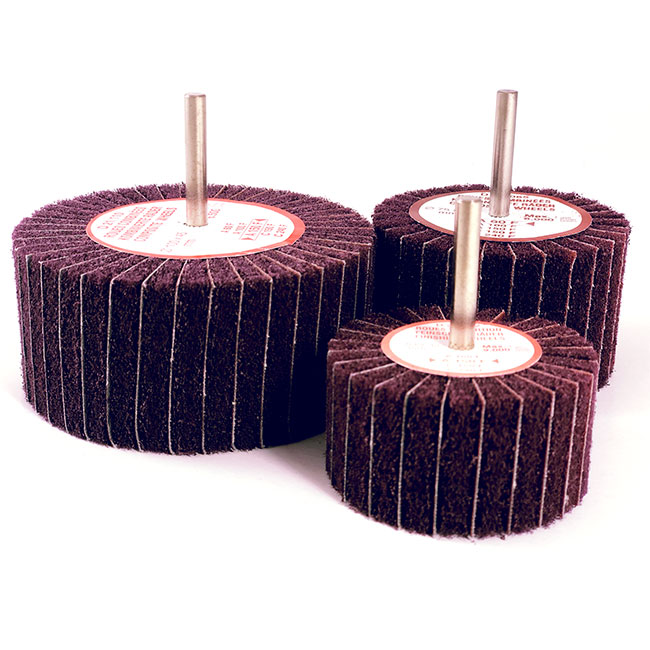 Our workshop in Lichtervelde
In Flanders, our workshop specialises in manufacturing and transforming abrasive belts. Whether short, narrow, wide or long belts, or abrasive sleeves, we produce, transform and distribute all types of products available in mesh or paper format.
Our abrasive belts are perfectly suited for levelling weld seams, deburring, grinding castings and polishing defects. They will always provide you with a perfect product finish !